FLORAVINA IS A NEW DIRECT SALES COMPANY THAT HELPS YOU HOST FLOWER EVENTS IN YOUR NEIGHBORHOOD.
FloraVina, the newest event concept in the creative entertainment space, offers a unique spin on a night out at the bar.  A local flower enthusiast provides step-by-step guidance, turning an empty vase into a beautiful arrangement in about an hour and a half, while participants enjoy their favorite cocktails and appetizers with friends and family at a local wine bar.
WE HELP YOU BLOOM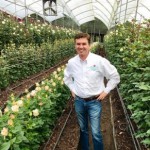 ALEX FROST
CEO
All my life, I have been incredibly fortunate to be surrounded by beautiful flowers in both a professional and personal capacity. It is such a privilege to work with one of nature's most beautiful creations and to see it bring such joy to the lives of so many people the world over.
FloraVina is the embodiment of that journey to bring the beauty and experience of flowers to as many people as possible around the world. We want every guest to have a wonderful and memorable experience at all our events. Celebrate special events with family and friends, take pictures, connect with new friends, and take home a wonderful floral arrangement.
We empower you to become the co-creator of a stunning arrangement of flowers which is a transformational experience for most people. Our team will assist you and guide you through this process to create a memorable experience you won't soon forget, as well as to provide you with skills to last a lifetime.
Because we cherish flowers and the land from which they originate, we at FloraVina are committed to the sustainability of flowers and protecting the environment. One of our groundbreaking initiatives is to feature stunning seasonal floral arrangements during all of our events and within all of our DIY Bloom Boxes. We are also supporters of protecting the bees that pollinate and provide sustenance to these majestic bulbs and stems that enhance the quality of life of millions of people on a daily basis. With your support, and as we continue to grow, so will our environmental initiatives.
Thank you for your interest. Join us today for a fun and exciting event in your area and let us teach you the art of floral design. We promise you a great time.
Sincerely,
Alex Frost
Founder and CEO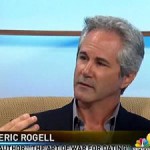 ERIC ROGELL
CMO
Eric Rogell is a highly innovative marketing professional with nearly 30 years of marketing, creative direction and branding experience.
Graduating with a bachelor's degree in Sociology and Marketing, Eric began his career with Bloomingdale's in their prestigious Executive Training Program, working in the flagship store in Manhattan.
With proven success in producing both online and offline strategies that generate revenue growth and increase market share, he has served as Head of Product Development for a $600M direct mail company, Director of Marketing for an online lead generation firm, and as Creative Director at two online entertainment companies and for several national newsstand magazines.
An accomplished copywriter and editor skilled in effective sales and marketing communications, Eric was an in-house sales copywriter for one of the largest direct mail publishers, was a featured writer for Discovery Channel, and co-founded a sales and leadership training company for executives, entrepreneurs and emerging companies.
Before taking his position as co-founder and CMO of lifestyle start-up, FloraVina, Eric was the Director of Marketing at the largest independent financial ratings agency in the US, where he increased revenues by over 50% in his first eight months.
Eric is a bestselling author and was an adjunct professor at the Art Institute of Fort Lauderdale.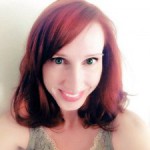 LINDA ZURFLUH
CREATIVE DIRECTOR
With 20+ years' experience in Commercial Design on both the agency and client side. Linda specializes in: "Creating compelling digital & visual medium to drive business results".
Clients incl.: Aerobleu, Discovery Channel, Mattel, MGM, NBC, Paramount Pictures, POM Wonderful, Scholastic, Sunkist, Turner Classic Movies, VH1, Warner Brothers. Aerobleu, Discovery Channel, Mattel, MGM, NBC, Paramount Pictures, POM Wonderful, Scholastic, Sunkist, Turner Classic Movies, Lindt Chocolates, VH1 and Warner Brothers.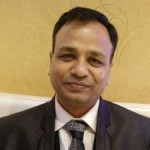 GAURAV AGARWAL
VP TECHNOLOGY
Gaurav has led development teams in various aspects of the flower industry the last 10 years on the retail, wholesale and development side. His understanding of technology and flowers in instrumental in helping the FloraVina IT team achieve its goals.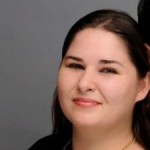 BRITTANY MADON
PRODUCT DEVELOPMENT MANAGER
Brittany has 12+ years of experience in the wedding and event industry in South Florida. This has encompassed everything from planning, catering, floral design and management, photo and styling as well as officiating.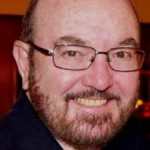 MARSHALL TOMSICK
WHOLESALE LOGISTICS
Marshall possesses a comprehensive understanding of global floral importation, distribution, production and product placement. Marshall is skilled in all aspects of formulating and executing the demanding vigor of a high growth and profitability through planning and execution. Marshall is a results oriented leader who possesses a proven record of accomplishment in developing outstanding products and programs, programs which have brought value to channel partners, company growth and increased stakeholder value.
Marshall has specialties in the following fields of business: Knowledge and understanding of mass markets and large retailers with emphasis to drive the growing business; Inventory systems with perishable and non perishable products ; strong motivational, innovative, and interpersonal skills; proven leadership with the ability to influence, develop, and empower customers and employees to achieve objectives with a team approach.